---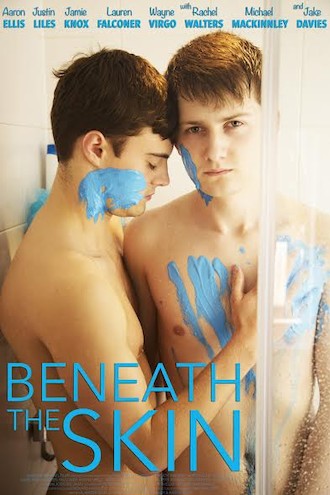 CINEMATIC WORLD- THE HOME OF NEW WORLD CINEMA
Welcome to the website of New World Cinema, my production company.
On this site you will find news of my past, present and future projects.
NEWS- Summer 2015
So many exciting developments this year that I can hardly keep track of them all. First off, there's Beneath The Skin , a movie directed by the supremely talented Aaron Ellis and Michael Mackinnley, on which I was Executive Producer. Watch this space for more news of the film, which has already won some festival awards in the States!


---

As the weather gets warmer, my thoughts inevitably turn to the Great Outdoors, and to the film I am hoping to shoot- The Summoning. I've wanted to make it for ages. Things are gradually coming together, and I want to make the best film I can...I feel this now can happen.


---

Oh yes, and I've been doing my usual radio shows, archive audio restoration AND have managed to coach a batch of lovely students through their film exam...

---
FILMMAKER
Later this year there will also be some of my own experimental work- including some I want to take to more film festivals and to put up on YouTube.

---
WRITER
I'm preparing the crowdfunding launch of my book 'Candid Hollywood- Rare Images From The Golden Age of the Movies'. Hopefully together we can make this happen! Please LIKE this page to keep up-to-date:

Candid Hollywood Book Facebook page

In Autumn 2015 I want to resume my writing, with a view to putting out more short stories in 2016.

---
BROADCASTER
I can be heard on Future Radio at the following times:-
Thursdays (10.00-12.00 Noon) occasionally presenting 'The Morning Session' and
Saturdays (7.00-9.00 a.m.)- co-presenting the '1950s/1960s/1970s Music Show'.
I am also making a documentary for the BBC about Paul Simon.

---
CONTACT
Facebook


Twitter


E-Mail me
---
---
Books | DVDs | Links | IMDB Reviews | Biography | Archived Editorials
All reviews/articles are copyright © Richard Harrison 2009-2015 and must not be reproduced in any way without prior consultation with the author.